Recently purchased a new car, caravan, or boat? It's time to start thinking about protecting it!
Here at Transportable Shade Sheds (TSS) we manufacture 100% Australian Steel Shade Sheds that are not only 30% stronger than anything else on the market, but are also completely customisable.
Custom-made Shade Sheds and carports are becoming the number one solution for vehicle protection and storage.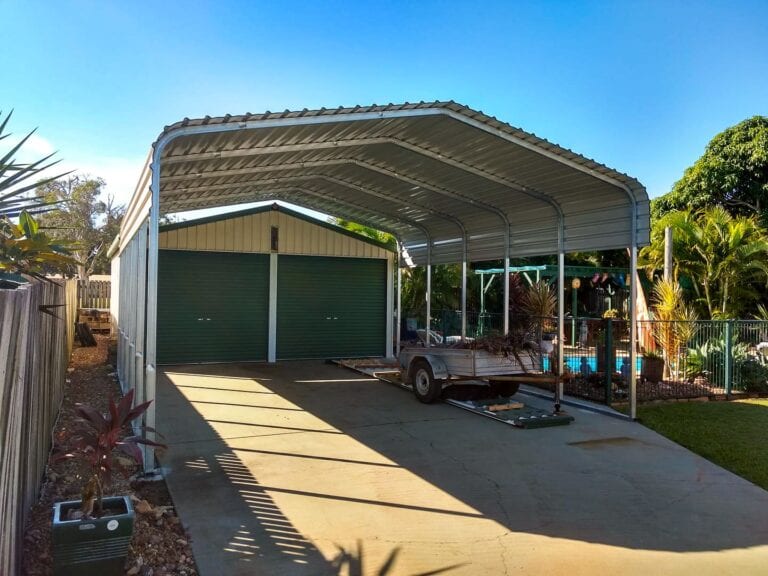 8 Reasons Why YOU Should Think About Getting A Shade Shed From TSS
1. The Original Shade Sheds
We are the Original Shade Sheds. Others may use the term, but we are the one and only initial designers and manufacturers of 'Shade Sheds' in Australia.
2. Your Vehicles Are Valuable
Our Shade Sheds are perfect for protecting your vehicles. We have also designed our Shade Sheds so that you can pack and unpack your car out of the elements.
3. Flexibility
One of the major benefits of our Shade Sheds are that they are transportable. If you decide to move your carport from one area of your property to another, you absolutely can!
4. Versatility
While our Shade Sheds are commonly purchased to protect vehicles. Our Shade Sheds can serve a variety of purposes. A Shade Shed can be used as a deck awning, picnic area, cover for a playground plus more!
5. They Are Built To Stand The Test Of Time
Our Shade Sheds are manufactured to be 30% stronger than others on the market and can be certified to suit any cyclonic region across Australia. Read our blog to find out if you are in a cyclonic region.
6. House All Types Of Vehicles
The best part about a Transportable Shade Shed is that they are customisable in height, length, fixings, and colour. This means you can have a Shade Shed to protect your RV, caravan, or motorcycle. The options are endless!
7. Quick And Easy To Install
Our whole range of Shade Sheds are designed for anyone to erect! We supply our Shade Sheds as a pre-engineered kit. We swage the frames so it's an easy process of simply sliding them together.
8. 100% Australian-Made
We proudly use high-quality Australian-made materials for all of our Shade Sheds.
There are many reasons to own a Shade Shed, whether it's to cover your car, boat, or playground area. They keep people and property protected from that harsh Aussie sun and extreme weather. To protect your vehicles from the elements today, a Transportable Shade Shed is an affordable and simple option for anyone!
Transportable Shade Sheds sell a variety of strong, durable, 100% Aussie steel carports for all needs.
Explore our Shade Shed range today! We've got you covered!