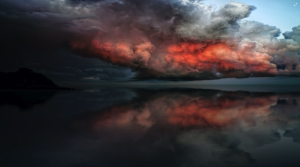 Storm season has arrived, typically speaking September to March is when we experience damaging winds, hail and heavy rainfall which can lead to flash flooding and extensive damage to your household and your valuable assets.
The current La Nina weather event affecting Australia is expected to drastically affect the amount of summer storms we will receive and is expected to peak throughout December. It has been suggested that the event will return to a neutral phase during the late stages of summer or Autumn.
The key to getting through storm season unscathed is early preparation. Now is the time to clear out your gutters, trim overhead branches and secure loose items such as trampolines and outdoor equipment.
What is more annoying than having your vehicle, boat or caravan damaged in a storm? Dealing with the inconvenience of getting them repaired and dealing with insurance companies to get the work done.
At Transportable Shade Sheds we offer a diverse range of award-winning Shade Shed products to cover all of your valuable assets no matter what you are looking to cover. Transportable Shade Sheds offer C1, C2, and C3 rated cyclonic Shade Sheds to ensure that we can keep you covered no matter where you are located!
Storm season is not just about protecting your vehicles, for those that have horses, goats, cows and livestock we offer a wide range of Rural Shade Shelters. Our Shade Stables have continued to grow in popularity since their introduction to our product line up and our animal shelters have always been a popular choice for our clients on land.
Our theme heading into storm season this year has been "Prepare not Repair" because we want you to feel covered heading into storm season.
If you have any questions or would like to find out how we may be able to assist you, please contact us and speak with one our experienced product technicians.
Stay Safe!
The Shade Sheds Team