With working from home set to become the new norm there's never been a better time to invest in a home office.
Working from the dining table or couch may be fine in the short term, but it's much easier to get distracted in these common areas.
If you don't have a spare room in the house where you can set up a home office, Transportable Shade Sheds offer Shade Sheds and Portable Office Buildings that are both affordable and practical solutions.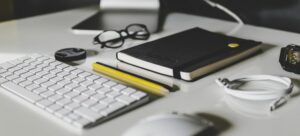 Advantages of A Home Office Shade Shed
Before the big 'C' changed the way the world works, working from home has always had many advantages, such as the flexibility of making your own hours and not having to commute to and from the office each day. But if your house is already tightly confined, setting up an office Shade Shed in your backyard has its own set of advantages:
A Shade Shed creates a separate space away from the main home, minimising distractions
You can design your Shade Shed to your exact specifications
A Shade Shed is affordable when compared to adding an extension to your home
A Shade Shed is completely transportable, if you want to move it or pack it down after lockdown, you absolutely can!
Building Your New Shade Shed Office
Before you start planning your home office, have a chat with TSS's Product Technician team. They can talk you through our Shade Shed and Portable Office Building options, to help you decide which option will suit you best!
For DIY enthusiasts a Shade Shed is the perfect cost-effective option.
With all our products meeting Australian Standards and with our patented designs of bending and swaging the steel, our Shade Sheds are more than 30% stronger than anything else on the market.
Our Shade Sheds are designed to suit many purposes but recently have been purchase to provide extra space to homes.
The open-ended design with optional sidewalls can be customised to suit your individual needs, making them the perfect choice for home offices, an extra room to your house or additional storage space, and much more!
Designed as a transportable structure, our Shade Sheds are easy to relocate and can be modified after installation to adjust the length and height if required.
All our products are made to order in our Sunshine Coast workshop, using only high-quality Australian-made products, ensuring no material is put to waste.
Delivered to your door, Australia-wide, our Shade Sheds are delivered as a pre-engineered kit with super simple DIY installation in mind, with the inclusion of assembly instructions and links to our video instructions.
Transportable Shade Sheds also offer completely customisable Portable Office Buildings.
Using the same patented technology of bending and swaging the steel, they are built to stand the test of time.
TSS's fully insulated Portable Office Buildings are available in many sizes and colours with optional features including air conditioning, a verandah, kitchenette, extra doors, extra windows and much more!
All Office Buildings are manufactured onsite at our Sunshine Coast Workshop and are delivered to your door as a complete unit.
Transportable Shade Sheds provide you with the peace of mind that during these turbulent times, we have got you covered.
If you are in the market for a Home Office Shade Shed or Portable Office Building, where you are in Australia, get in touch with Transportable Shade Sheds today!