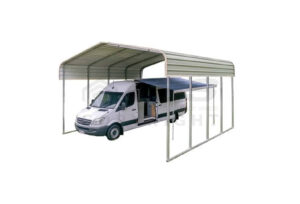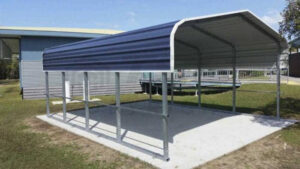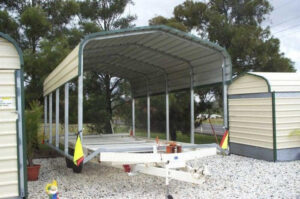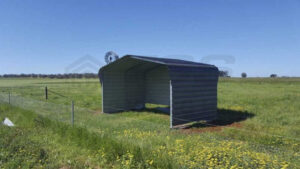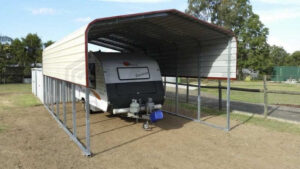 Semi-Industrial Shade Shed - W8C1 - With Sheeting & Rubber Safety Edge
Our best selling product
Quick and easy to assemble
Can be secured to either earth or concrete
Custom sizes and finishing available
Fully portable
C1, C2, C3 cyclonic rating available
Australian Made
Semi-Industrial Shade Shed - W8C1 - With Sheeting & Rubber Safety Edge
• Fully Galvanised 75mm x 50mm RHS Frame (Frame Only, no sheeting included)
• Patented Design (patent no. 202014546)
• "No Rust" Bend Technology providing a 30% stronger frame
• 10 year Structural warranty on frame
• Erect In Hours Not Days
• Easy to erect with our Slip-Fit Connection System
• Anchoring Options Available For A Range Of Surfaces Including Uneven Ground
• Comes Complete With Certified Plans and Certificates
With custom-made Sheds and Carports becoming the number one solution for vehicle protection and storage. The W10 Double Shade Shed is the perfect solution for protecting your precious assets. They have been designed so you can pack and unpack your vehicle/s out of the elements.
Our Double Shade Sheds are exceptionally diverse in the way that they can be used. For example, you can use your Shade Shed as a carport, boat cover, animal shelter, and much more!
Protect your vehicle, RV, or boat from the harsh sun and the elements today with a Colorbond roof supported by our fully galvanized 75mm x 50mm RHS frame.
The Double Shade Shed is available for delivery across Australia and our entire Shade Shed range can be designed and certified to suit any wind-rated region within Australia!
Our C1, C2, and C3 rated structures come with certified engineering drawings, assembly instructions, and a video guide on how to assemble your new Shade Shed. Designed for anyone to erect; we supply our Shade Sheds as a pre-engineered kit. We swage the frames, so it's an easy process of simply joining them together.
You do not need a concrete slab! Our Shade Sheds have become increasingly popular over the years, due to the fact that you do not need a concrete slab to erect one of our Shade Sheds. With our unique ground anchors and our Shade Shed running along a base rail, the structure can be installed simply onto bare earth and easily transported. We also offer concrete piers, saddles, and dynabolt anchoring options for anyone looking for a more permanent structure.
We deliver Australia-wide!

Freight costs differ depending on the location of which the Shade Shed is to be distributed, for a full price please request a quote.
Aluminium Ground Anchors
Aluminium Ground Anchors are our most popular grounding option. They are light, rust free and easy to install. Each Ground Anchor comes with a Bracket, Nuts and Bolts to secure the Base Rail of the Shade Shed to the Anchor.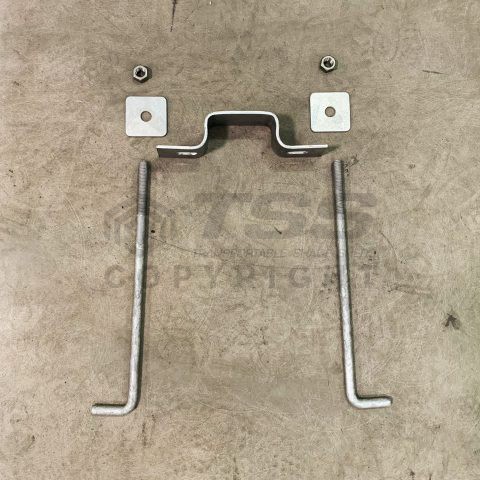 Concrete Pier Kit
Concrete Piers are used for securing semi-permanent structures.
Saddle with Dynabolts
The Saddle and Dynabolts are used for securing structures to a concrete slab.