Explore our different anchor options  for your shade sheds – 100% Australian steel and Australian made
Our Aluminium Ground Anchors are our most popular option amongst our customers!
They can be hammered into the bare earth so a concrete slab is not necessary.
They are light, rust-free and easy to install.
Each Aluminium Ground Anchor comes with a Bracket, Nuts and Bolts to secure the base rail of your Shade Shed.
Our Concrete Pier Kit is used for securing semi-permanent structures. 
To install, you need to dig your footings and cement your pier. The base rail of the Shade Sheds will lay between the ends of the pier and are secured with a saddle.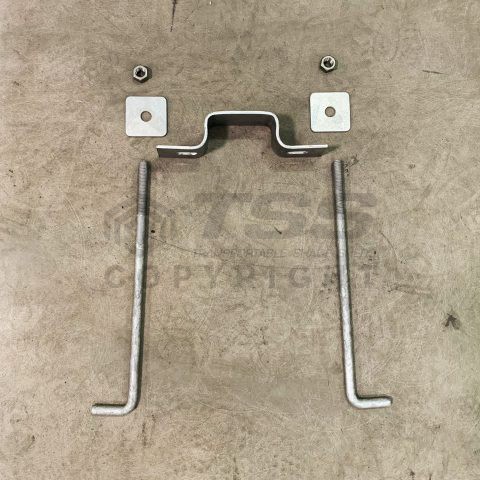 The Saddle with Dynabolts are used for securing our Shade Sheds to an existing concrete slab.
Have any further questions? ​
If you have any further questions about our products, Feel free to contact our friendly team directly on
1300 667 433
, check out of
Knowledge base
or
Contact us
by completing our simple contact form.