Caravan & Boat Protection, Carport & Vehicle Shelters
Our best selling product
Quick and easy to assemble
Can be secured to either earth or concrete
Custom sizes and finishing available
Fully portable
C1, C2, C3 cyclonic rating available
Australian Made
(QBCC LIC. 1046805)
Our Dangerous Goods Sheds are suitable for different purposes.
They are specifically designed to protect staff members, the general public and the environment. They serve as an excellent storage option for flammable, corrosive and chemical materials. Our Dangerous Goods Storage Units are manufactured to meet Australian Health and Safety Requirements. As a result, they are highly popular with mining and building operations and anywhere requiring safe and specialised fuel storage solutions. The Dangerous Goods Storage Units are manufactured onsite at our Sunshine Coast Factory and are delivered as a complete unit.
Pick your size and colour!
Customise your Shade Shed; available in multiple sizes, and in any colour from the Colorbond colour range.
We deliver Australia-wide!
Freight costs differ depending on the location of which the Shade Shed is to be distributed, for a full price please request a quote.
Aluminium Ground Anchors
Aluminium Ground Anchors are our most popular grounding option. They are light, rust free and easy to install. Each Ground Anchor comes with a Bracket, Nuts and Bolts to secure the Base Rail of the Shade Shed to the Anchor.
Saddle with Dynabolts
The Saddle and Dynabolts are used for securing structures to a concrete slab.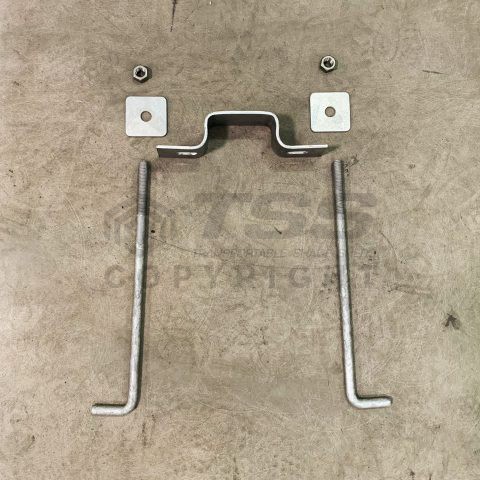 Concrete Pier Kit
Concrete Piers are used for securing semi-permanent structures.